Debbie Lombard-Bloom
Candidate for City Council - Seat 5
Bio provided by candidate
Citizens have united around a common theme of more accountability from Boise City Hall; it's time for their voices to be Heard!
Ownership in a small business, B&B Steel Erectors, and working for a major Corporation, Lowe's, gave me an extensive knowledge of fiscal responsibility and discipline for a sustainable system of growth and intimate experience of employment in the service sector and working class. I also believe that some of the most significant accomplishments our society has made stem from the efforts of volunteers and have been active my entire life in varying ways from Lowe's Heroes, Festival of Trees, Opera Idaho, The Botanical Gardens, The Shakespeare Festival, and our Neighborhood Association Board.
I believe successful leadership requires the desire to serve the public, the ability to listen to all sides of the story, and the courage to make hard choices that improve our quality of life. We need to be diligent with the responsibility of budgeting the taxpayer's money and carefully scrutinize the proposed expansion of our Urban Renewal Areas as well as other significant funding allocations. I will be a voice pushing for an efficient and responsible budget to ensure the priority of our police and fire departments and that they are appropriately funded for the safety of all of our residents. I believe in healthy business practices that moderate spending and growth for the long term vitality and prosperity of our entire City for generations to come. Excessive spending and chasing tax growth at the expense of our culture, and values isn't a sustainable economic process for all of our residents.  I will advocate keeping property taxes low and not letting the Levy rates increase.
I will be the bridge between ACHD, Boise, and VRT to implement multi-modal-transportation options and to think outside the box. We need favorable relationships not only for better movement of people but also for our environment and air quality by looking at the feasibility of a fare-free bus system to move more people to mass transit and out of single-occupancy vehicles while looking to the future of Bus Rapid Transit.
I will foster a spirit of cooperation and trust between the City and the public. I am committed to more community outreach and engagement with the citizens of Boise, and your city council members have the power to request that engagement. Our economy should be a reflection of our unique qualities as a City and the natural resources we enjoy.
I look forward to collaborating with the public and private enterprises and working on long-range investments across our entire City. Citizen's votes on critical projects like the library and stadium will be accepted. With meaningful public input and strong, courageous leadership, we can work together to come up with innovative, fiscally-responsible solutions that work for everyone — no matter where you live in Boise. It will be my great honor to serve the public by listening.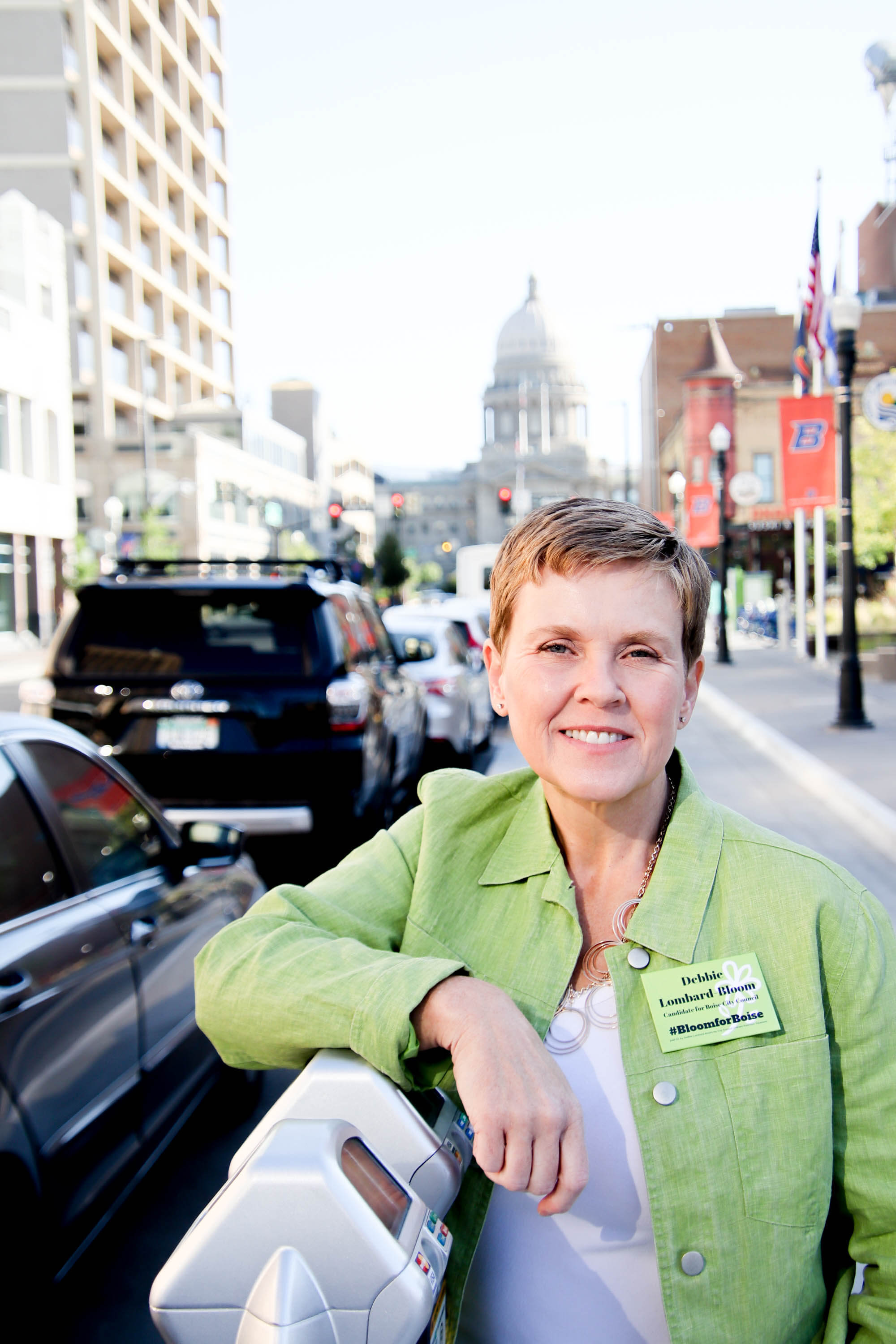 Send a Message to City Clerk
Please fill out the form and a representative from the city will be in touch with you.