Lisa Sánchez made history as the first Latina to campaign for and win election to the Boise City Council. During her first term, Lisa has made it a priority to bridge the City of Boise to the diverse communities it serves.  In 2021, she was unanimously elected by her peers to serve as President Pro Tem of the Boise City Council, making her the first woman of color to serve in council leadership.
Lisa has worked as a bilingual paralegal helping low-income victims of domestic violence, and as a civil rights investigator with the Idaho Human Rights Commission. She also worked for the Girl Scouts of Silver Sage Council in development, membership, and marketing. Lisa is the principal owner of Palote Power Consulting, LLC, where she is a sought after speaker that addresses deeply personal themes that affect many people's lives. Lisa's leadership style is informed by her own lived experience, and her own story of struggle and resilience. It is because of Lisa's authentic approach to her 30 years of public service that she was elected to the council in 2017.
Lisa has worked hard for the people of Boise during her first term on the Boise City Council. She began modeling audacious leadership from her first day in office when Lisa invited members of the Shoshone-Paiute Tribe to perform an honor song at the ceremony.  In 2018, Lisa successfully brought forward the idea of creating a strategic plan for diversity, equity, and inclusion (DEI) to ensure that the city was modeling this behavior as an employer. She was instrumental in the naming of Mariposa Park, the first  with a Spanish name in the City of Boise. Lisa has served as council liaison across departments, where she has influenced them to take  an equitable approach to their work.
In 2019, Lisa partnered with community members and state legislators to draft, propose, and pass the Rental Application Fee Ordinance to protect prospective Boise renters from exploitation. In 2021, when the Idaho State Legislature attempted to overturn the ordinance, Lisa worked to keep this important protection in place. To date, the City of Boise is the only municipality in Idaho to offer this type of ordinance to protect renters, which is significant as nearly half of Boise's residents are renters.
Lisa also brought her inclusive, collaborative approach to her work as co-chair of the 2020 Census Local Complete Count Committee for the City of Boise.  She advocated for informal community leaders to help reach communities that are historically undercounted in Boise.  This approach led to an exemplary result of having one of the highest self-response rates of cities with populations over 100,000. Each person counted in the 2020 Census represents nearly $1,500 in federal dollars directed to our community per person, per year, over the next 10 years.
Lisa grew up in Burley, Idaho, where she was raised by a family who worked hard in the potato and beet fields of the Magic Valley area. She credits her late mother, former Idaho Commission on Hispanic Affairs Commissioner, Janie Espinosa Ortiz, with nurturing her passion for public service. Lisa's mother demonstrated for her how to find "the third way" when considering solutions. Lisa lives in Boise with her 15-pound cat Murray. She enjoys hiking in the Boise Foothills, and she loves the arts!
Website: https://www.sanchezforboise.com/
Facebook, Instagram, Twitter: @lisaforboise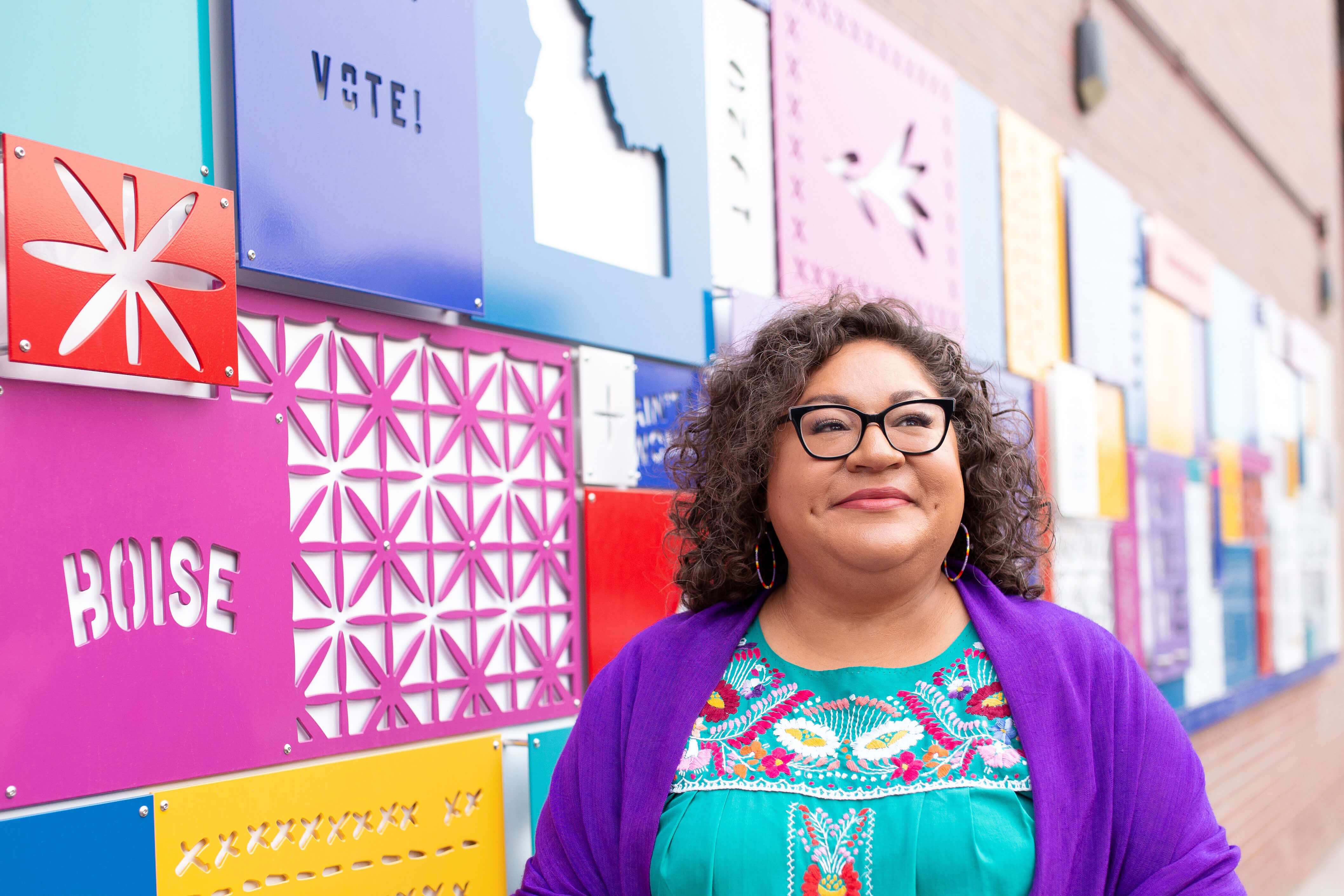 Send a Message to City Clerk
Please fill out the form and a representative from the city will be in touch with you.