Patrick Bageant
Candidate for City Council - Seat 1
Bio provided by candidate
Patrick Bageant grew up mostly off the grid – often without running water or a phone line – in the woods of North Idaho. Later, Patrick graduated from the University of Idaho where he was the College of Letters, Arts, and Social Sciences distinguished graduating senior, and worked as a municipal firefighter, EMT, and helicopter rappeler for the U.S. Forest Service. While fighting wildfires and leading rescue missions across the west, Patrick was recognized for his leadership in emergencies. This included his work in rescuing four people trapped in an underwater van, delivering life-saving medical care to three victims of a backcountry plane crash, and leading the team first-on-scene to a quadruple-fatality helicopter crash.
In 2010 Patrick earned a law degree from UC Berkeley and now provides legal counsel across the country. Patrick has tried cases to federal juries, arbitrators, and the International Trade Commission. His legal expertise includes intellectual property disputes, recovering losses for victims of fraud or Ponzi schemes, and other finance and business matters. In 2016, Bageant received the Washington State Bar's Pro Bono Publico award for his dedication to providing free legal services to indigent and disadvantaged persons.
Outside of the office, Patrick is an enthusiastic guitar player, woodworker, and archery hunter. He cares deeply about conservation and sustainability and, for at least a portion of each day on any week, you are likely to find him and his bird dog Tig somewhere between five feet and file miles past the end of a dirt road in Idaho's portion of the upper great basin.
When not enjoying the outdoors, Patrick devotes his free time to supporting people, charities, and organizations that are working to build a more just, equitable, sustainable future for everyone who lives here. He believes that Boise's well-earned reputation and quality of life is worth defending – we all are legacy heirs to more than fifty years of work on the river, open spaces, and sustainability, and that we owe it to the next generation to carry on this tradition
A graduate of Leadership Boise and named one of the Treasure Valley's "Accomplished Under 40," Patrick Bageant serves on various boards, including Conservation Voters for Idaho, the Redside Foundation, the Treasure Valley Chapter of the North American Versatile Hunting Dogs Association, the Idaho Conservation League, and the University of Idaho's College of Letters, Arts, and Social Sciences' Advisory Council.
www.facebook.com/patrickforboise/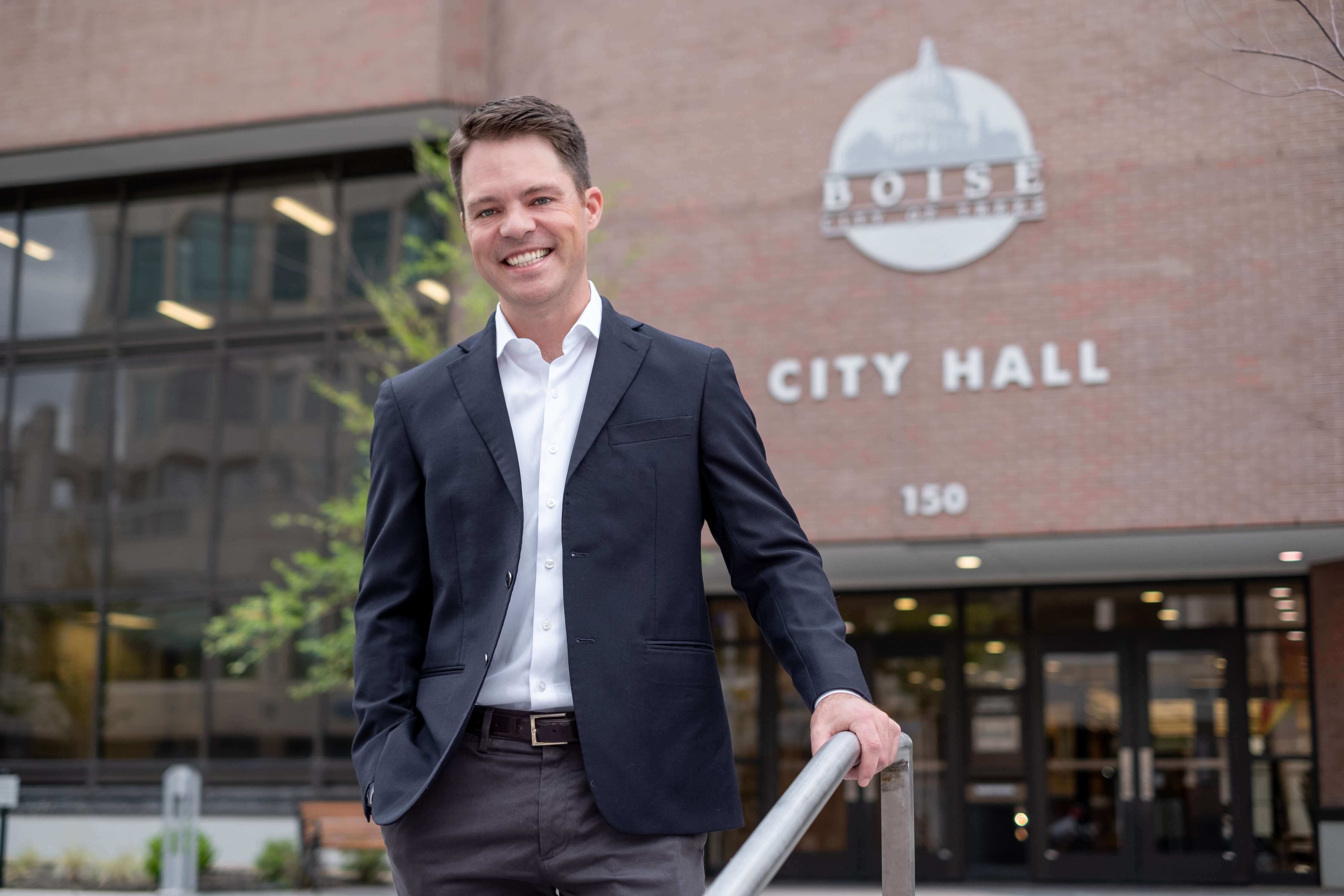 Send a Message to City Clerk
Please fill out the form and a representative from the city will be in touch with you.