Tecle Gebremichael
Candidate for City Council - Seat 1
Bio provided by candidate
Only seven years ago, Tecle came to Boise from Ethiopia with nothing but two pairs of shoes - one for running and one for soccer - and a heart full of hope that America might have everything a refugee would seek in life. As he hoped, Boise didn't fail him. His hard work, determination and resilience have made him a self-supporting citizen. Tecle is eager to give back to the community that took a chance on him, and he works tirelessly in professional and volunteer service.
While working two (or three) jobs, Tecle earned his GED, and then attended the College of Western Idaho, working at the English Language Center as a computer lab monitor and cultural orientation facilitator. He volunteered for local political campaigns during the 2018 election and serving as an intern at the Idaho Capitol Statehouse 2019 legislative session. He has nearly completed a B.S. in Political Science at Boise State University and serves as a Petroleum Supply Specialist in the United States Army Reserves.
Tecle is a nationally accredited language service provider and a head soccer coach for high school students at Nations United under Rush Sports Complex Idaho. He was awarded the "Refugee Success and Integration Award" by the Conference on Idaho Office for Refugees at Boise State University in 2014.  He volunteers his time for Americorps, the Idaho Youth Ranch, and the International Rescue Committee.
Tecle's hobbies include cooking, reading, and running through the trails in the Foothills, which remind him of his childhood home in Africa. He lives with his wife, Selame, in their West Boise home.
http://www.twitter.com/tecle4boise
https://www.facebook.com/Tecle4Boise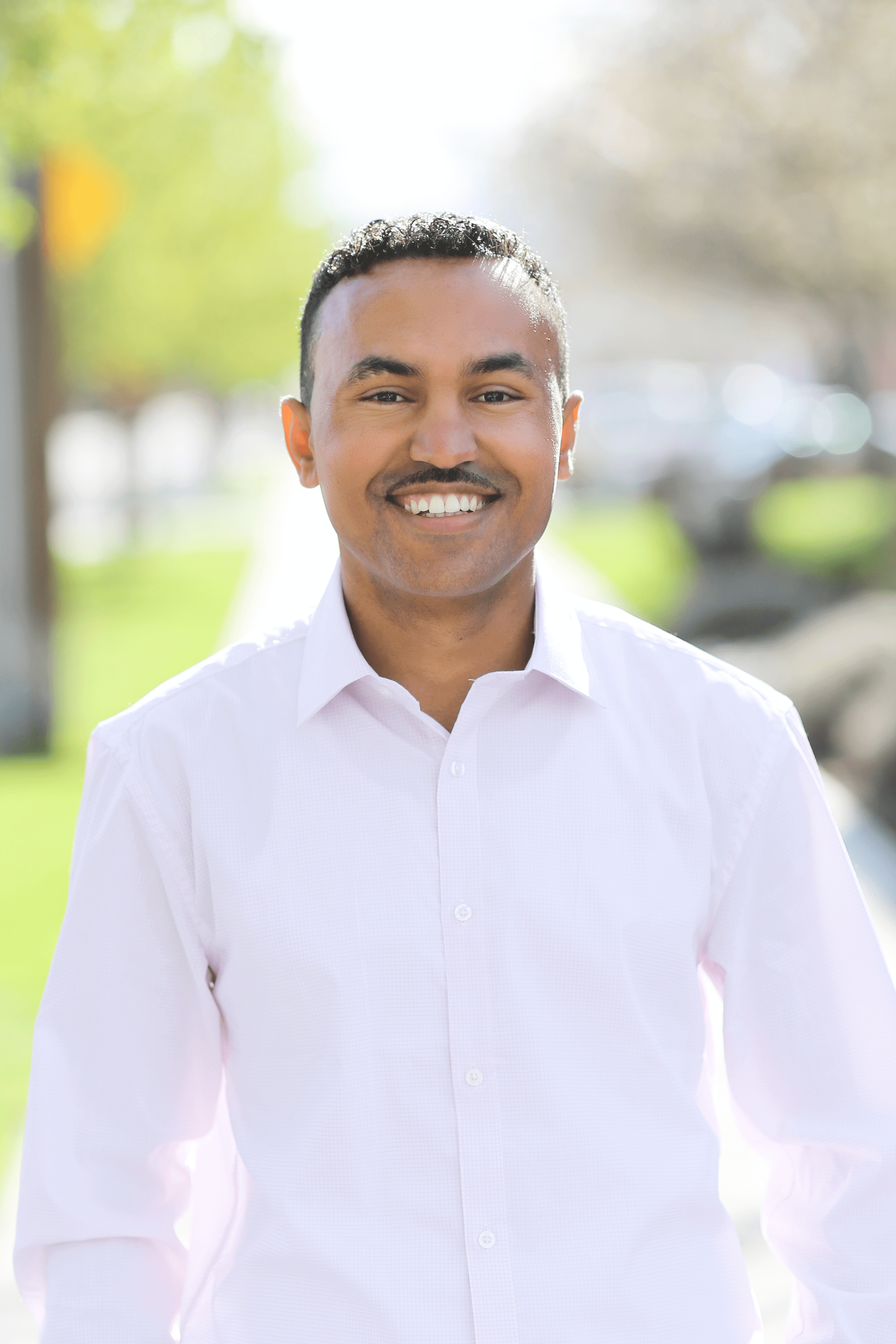 Send a Message to City Clerk
Please fill out the form and a representative from the city will be in touch with you.