Bernardine Quinn Riverside Park
3150 W. Pleasanton Ave., Boise
Life jackets are strongly recommended for anyone swimming in or paddling at the pond. No lifeguards are on duty.
Bernardine Quinn Riverside Park is a 31-acre park and home to the popular 22-acre Quinn's Pond. Swimming, paddleboarding, kayaking and fishing are popular activities at the park. Amenities include 
walking paths, landscaping, improved pond access and a shelter with seating.
In Bernardine Quinn Riverside Park and Quinn's Pond, service animals welcome. No pets per city code. 
All alcoholic beverages including beer and wine are prohibited at this park.
Hours of Operation
Park is open from sunrise to sunset.
Fishing
The Boise River is an incredible destination for fishing and there are a variety of access points along the Greenbelt. Wondering where else to fish in Boise ponds? The Idaho Department of Fish & Game stocks several ponds in Boise parks. For the stocking schedule, visit the Idaho Fish & Game stocking information website.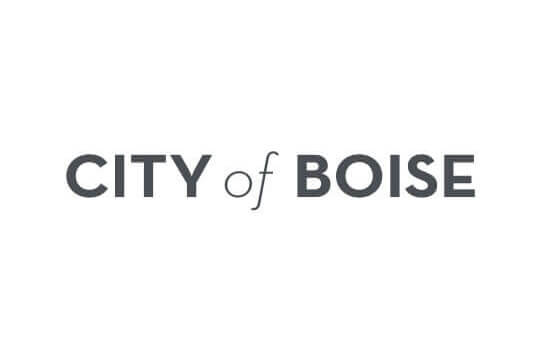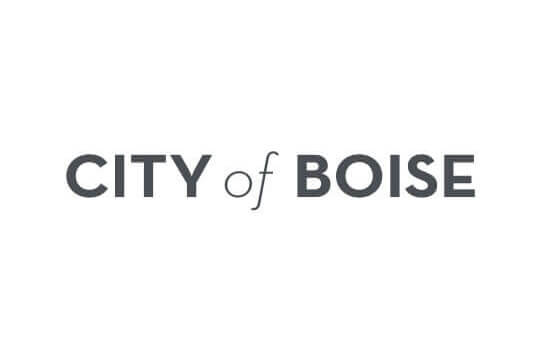 Pollinator Garden
Pollinator gardens create an oasis of nature in our parks.  Pollinators are animals—bees, butterflies, beetles, hummingbirds, etc.—that transfer pollen from flower to flower, enabling plants to make seeds.  Without pollinators many of the foods humans and wildlife depend on, including nuts, fruits and berries would not be available.  Pollinator gardens provide critical habitat for these essential creatures and help maintain clean water and air, stabilize the soil, make the ecosystem more resilient and support other native wildlife.
Smoking Prohibition
Smoking and vaping are prohibited in all City of Boise parks, including within 20 feet of the Boise River Greenbelt, except in designated areas within Ann Morrison and Julia Davis Parks and at city-owned golf courses.
Towing
Unauthorized vehicles will be towed at owner's risk and expense. You can contact Boise Valley Towing by calling (208) 389-9707.
Master Plan
The Master Plan is a concept drawing illustrating recreation facilities and landscape features planned for a park site. It does not necessarily represent what amenities are currently in a park. 
About the Park
One of the "Ribbon of Jewels," Bernardine Quinn Riverside Park is located on the Boise River.
Previously the site of the gravel operation for the Quinn Robbins heavy construction company. Land for the park was donated to the city of Boise in 1997.
The updated master plan was approved on November 15, 2018.
About Bernardine Quinn
Bernardine Quinn, a native of La Crosse, Wisconsin, moved to Boise in 1910 after her father established a cleaning supply firm in the City of Trees. A graduate of St. Teresa's Academy, Bernardine later served as secretary of the Boise Chamber of Commerce.
In 1924, Bernardine married Maurice Harold Quinn, founder of the Quinn Robbins heavy construction company. A longtime member of the Catholic Women's League, Bernardine was active in the church throughout her life. She was also involved in civic organizations, including the Silver Sage Council of the Girl Scouts and Saint Alphonsus Hospital.
Send a Message to Bernardine Quinn Riverside Park