David H. Bieter
Candidate for Mayor
Bio provided by candidate
Dave Bieter is a son of Boise, born and raised in the city's North End by his parents Eloise and Pat. His mother knew English as a second language, learning Basque as a child, the native tongue of her parents. Eloise passed on a love of the Basque culture on to Dave, who learned to speak Basque and Spanish as well. Dave takes great pride in being the only Basque speaking mayor in the United States.
Dave is a graduate of Bishop Kelly High School, as well as The College of St. Thomas in St. Paul, Minnesota, where he earned a degree, cum laude, in International Studies. After spending several cold winters in Minnesota, Dave returned to Idaho in pursuit of a law degree which he earned from the University of Idaho in Moscow.
Dave has always sought to be a public servant and began that life with the Ada County Prosecutor's Office and then as Civil Counsel to Bonner County in North Idaho — his first introductions into local government. He later returned to Boise and opened a private practice in Boise focusing on municipal law.
After a tragic car accident in which both his parents passed away, Dave was appointed to fill his father's seat in the Idaho Legislature, representing the same neighborhood he called home as a child. Dave was elected to his father's District 19 House seat in 2000 and 2002 by overwhelming margins.
Five years in the legislature later, Dave took his passion for municipal government to a new level. He announced his candidacy in the early months of 2003 with a vision to make Boise the most livable city in the country.
In November of 2003, Dave was elected the 54th mayor of Boise, fulfilling his childhood dream.
Dave continues to be grateful for the support he's received from his neighbors who elected him again in 2007, 2011, and 2015 making him the longest-serving mayor in Boise's 150-year history.
By his side through the elections and in life has been his wife Julia and their daughter.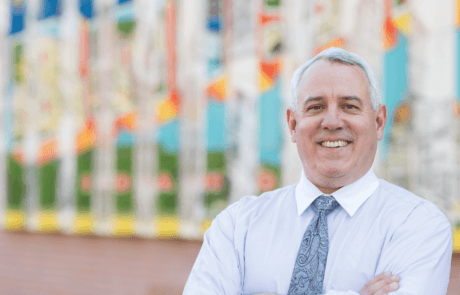 Send a Message to City Clerk
Please fill out the form and a representative from the city will be in touch with you.