This election is about the heart and soul of Boise, and our City's livability for everyone. We must protect and sustain our neighborhoods and public parklands, and ensure inclusivity and a healthy city for all. Blueprint Boise, and our Neighborhood and Foothills Plans are based on our Zoning Code. They have made Boise a great place to live. We need to respect them.
Affordable Housing/Zoning:  Boise planners are quietly pushing through major consultant-led zoning changes that reduce or even eliminate zoning. This will reduce neighborhood protections and the public hearing process. What do we get for this? Promises made for a generation won't be enforced. So far, rezones have resulted in less affordable housing because the replacement housing is expensive. The claim that expensive housing relieves the housing crisis hasn't panned out. City "trickle down" housing policies have been a dismal failure. Let's preserve affordable housing, and look at home-sharing, tiny houses, and properly executed projects.
Public Parks: The effort to eliminate Murgoitio Park lands by an unfair developer swap was a wake-up call. A city report has looked at developing donated or acquired park and open space lands. Recent council discussion would count private land unbuilt space in a new mega-development toward park goals, letting investors off the hook for a public park. Our recreation areas are a major reason many of us live here, and I am committed to keeping them.
Sustainability: The City of Trees must protect its beautiful cooling tree canopy. We need to address climate change, clean water, habitat, and bird-friendly building. Historical areas should be expanded. I recently met Roger on the Bench. His beautiful dahlias and garden are his life. I pledge to keep these opportunities now and for future generations.
Transparency:  Providing clear, factual information at the start of projects; embracing public input; listening to concerns and working with everyone is important. We need an open public comment period at council meetings. This will help unite people across neighborhoods. We need transparency, and open, frank public discussion of issues.
My life experiences will be valuable to city council decision making. I've owned a Bench home on Tendoy Street and now on Fifth Street. I went to work 30 years ago at Idaho Fish and Game's Habitat Improvement Program advising landowners and agencies on wildlife habitat. Since then, I've worked for non-profits on complex public lands issues, including grazing, forests, and protection of biodiversity and wild places. I now work for Wildlands Defense. I've written extensively to protect our public lands including guest opinions in newspapers. I've been a Boise Foothills advocate for 20 years and am alarmed at the recent distasteful idea that our parks could be sold, traded or developed. I've testified many times at city meetings in support of affordable housing, our quality of life, and careful spending of tax dollars, including F-35 basing, the Blue Valley diesel terminal, and preservation of affordable housing in several locations.
I will work tirelessly and with dedication and I ask for your vote.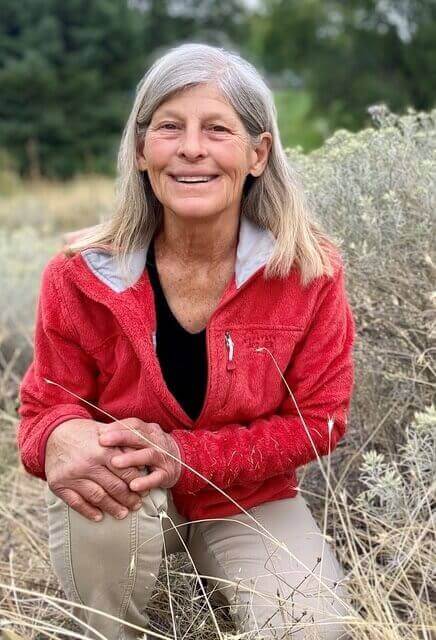 Send a Message to City Clerk
Please fill out the form and a representative from the city will be in touch with you.