Kathryn Albertson Park
1001 S. Americana Blvd., Boise
Kathryn Albertson Park is a 41-acre special use park located near downtown Boise. A haven for wildlife and quiet contemplation, the park features wide, paved footpaths and reservable outdoor gazebos in a beautiful natural setting. 
To protect wildlife, please observe them from a distance. Biking, use of e-scooters, fishing, boating, swimming and wading are prohibited in the park.
Hours of Operation
Park is open from sunrise to sunset.
Parking
There is parking available.
Birding
The Boise River Greenbelt provides ample opportunities to see birds and other wildlife.
The Idaho Birding Trail (IBT) is a network of sites and side-trips that provides the best viewing opportunities to see birds in Idaho. With 175 sites and about 2,000 miles of trail separated into four distinct regions, the IBT represents a collection of bird watching hotspots, diverse habitats, and a glimpse of Idaho's rich natural heritage.
If you are interested in learning more about birding in Idaho, visit the Idaho Birding Trail website.
Wildlife
To protect wildlife, please observe them from a distance. Biking, fishing, boating, swimming and wading are prohibited in the park.
Kathryn Albertson Park houses a multitude of animal life. The most easily spotted are the many varieties of birds. waterfowl, song and game birds, owls, and herons have found their own niches in the park.
Many animals share the water with the ducks and other birds. Salamanders, painted and boxed turtles can be seen as well as bullfrogs which can often be heard. Raccoons, beavers, rabbits, and voles can be found in the park. Red foxes sometimes visit, too.
Many birds and mammals are inactive during the day, so early morning and evening are the best times to observe wildlife. Sudden movements and excessive noise cause most animals to flee and hide, so listen, move quietly, look closely-the most interesting things in nature take place right under your nose.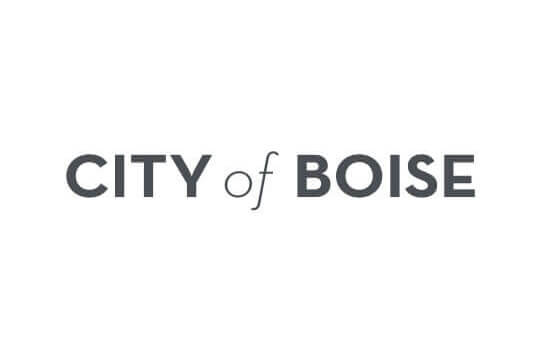 Smoking Prohibition
Smoking and vaping are prohibited in all City of Boise parks, including within 20 feet of the Boise River Greenbelt, except in designated areas within Ann Morrison and Julia Davis Parks and at city-owned golf courses.
Towing
Unauthorized vehicles will be towed at owner's risk and expense. You can contact Boise Valley Towing by calling (208) 389-9707.
Master Plan
The Master Plan is a concept drawing illustrating recreation facilities and landscape features planned for a park site.  It does not necessarily represent what amenities are currently in a park. 
Park Rules and Regulations
To protect wildlife, please observe them from a distance. Biking, use of e-scooters, fishing, boating, swimming and wading are prohibited in the park.
Dogs are now permitted year-round. They are required to be kept on leash.
Park History
Kathryn Albertson Park is one of the riverside parks in the "Ribbon of Jewels" named for prominent local women.
The Rookery, a gazebo named after a place where birds breed or congregate, sports the red tile roof that formerly topped Albertsons first supermarket, which opened in Boise in 1939. Supporting the roof are broad beams from an airport hangar previously located where Boise State University now stands, and once visited by Charles Lindbergh. Although most of the rock used in this park is Boise sandstone, inlaid in the floor of The Rookery are small, reddish granite stones imported from Germany.
The second gazebo, The Eyrie, was named after the nest of a bird prey. The impressive stone and beam construction of The Rookery is repeated here. You will find a rustic, lean-to roof of huge rounded beams and specially milled split cedar poles. The roof and walls frame a secluded alcove with stone benches that face an arrangement of massive sandstone fountains. The Rookery was rebuilt in April 2013.
About Kathryn Albertson
Kathryn McCurry, a Boise native, met her future husband Joe Albertson, founder of Albertsons, Inc., at the College of Idaho. It was during a chemistry class that she spilled an acid solution on her leg, and Joe came to her rescue. They were married on New Year's Day in 1930.
Kathryn's unassuming attitude has kept her out of the spotlight, but not from being the light in many lives. Her inner strength and caring garner repeated praise, as have the Albertsons' generous donations to Albertson College of Idaho, Boise State University, and other institutions.
Dedicated on October 17, 1989, Kathryn Albertson Park was donated to Boise and the people of Idaho by Joe and Kathryn Albertson -- unique and precious treasure.
The park was designed to be an attractive home for resident and migratory wildlife in downtown Boise.
Send a Message to Kathryn Albertson Park